Icelandic+ Lamb Horn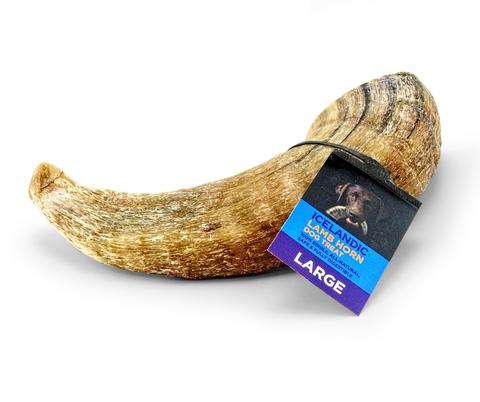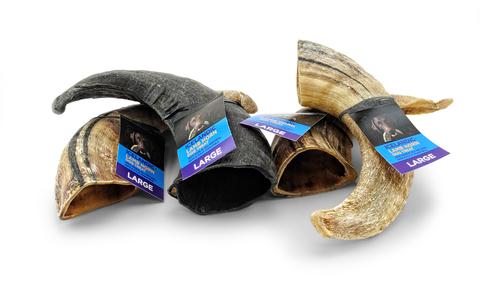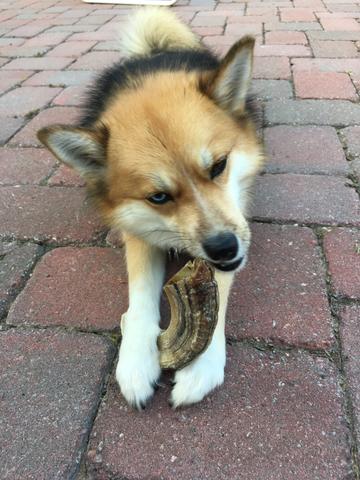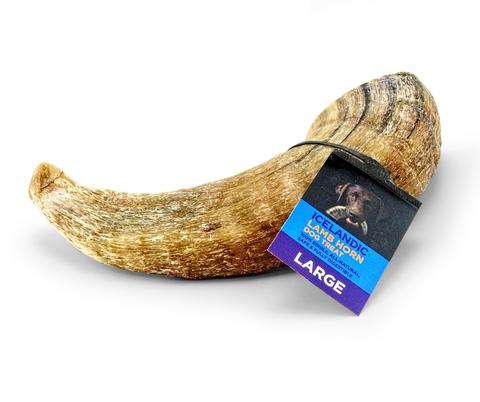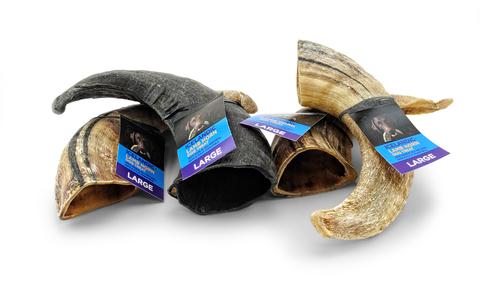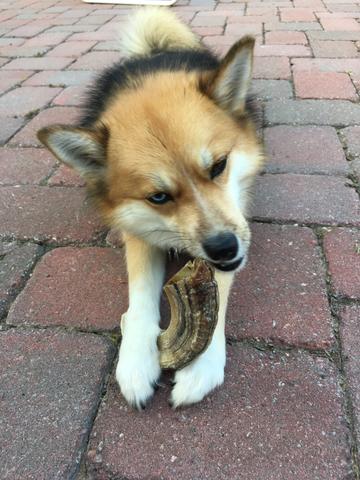 Icelandic+ Lamb Horn
Cure your dog's boredom with an Icelandic+ lamb horn chew. Composed of compact hair fibers called keratin, Icelandic+ Lamb Horn Dog Chews are all natural and edible. When your dog chews on these horns it unravels and mimics dental floss, making these a terrific part of your woof's dental hygiene regimen.
Note:
The Icelandic+ Lamb Horn is a natural chew that helps your dog's gums to be "brushed" as it is made of thousands of small fibers. If your dog's teeth are not regularly brushed, you may experience some gum bleeding with their first horn. This is natural and is actually a benefit as the Horn's fibers are "scrubbing" the gum line. With continued use and additional horns, you will see a remarkable difference in the health of your dog's gum line and whiter teeth.
As with all dog chews, take the horn away if it becomes small enough to swallow. Always supervise while your dog is enjoying their Icelandic+ lamb horn.
Made of keratin, not bone, providing a safer alternative to antlers

Long-Lasting & Nutrient-Rich

Reduce tartar & plaque build-up for healthier gums and teeth

Peace of mind – cleaned, boiled, and baked within FDA, USDA, EU, and MAST standards and regulations

100% Edible – hours of chewing enjoyment for your pet

100% Natural – no additives, no preservatives, no supplements

100% Single Ingredient Dog Treat