Alice Foxx - Lee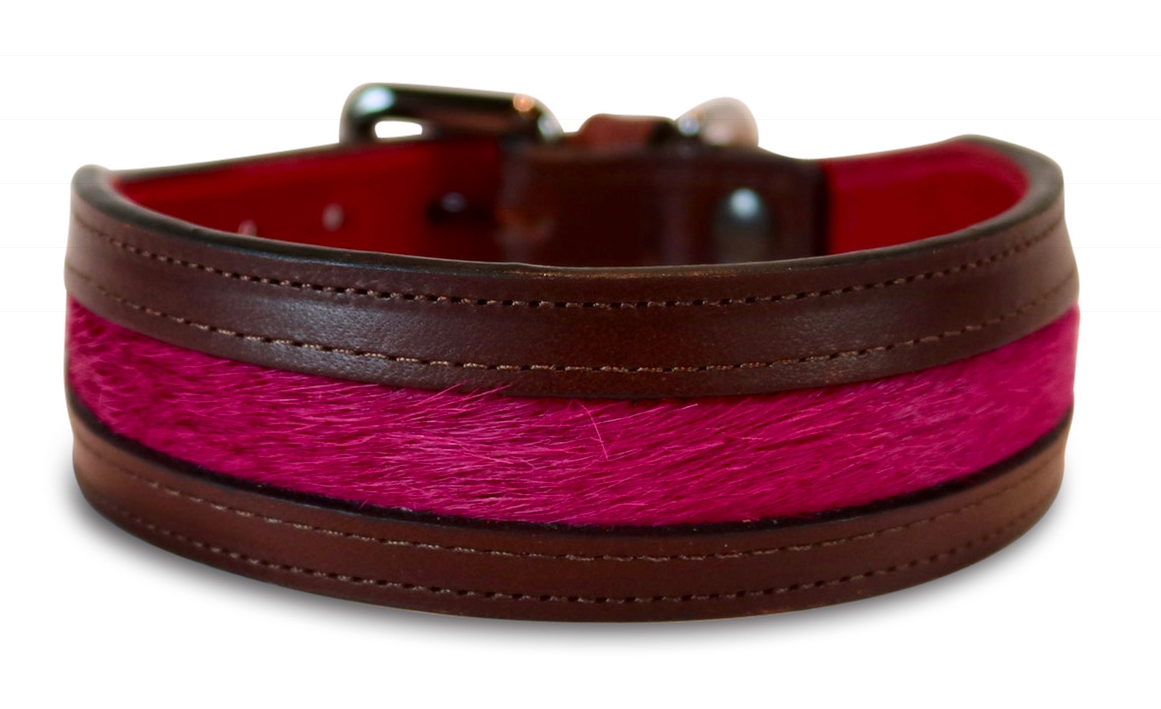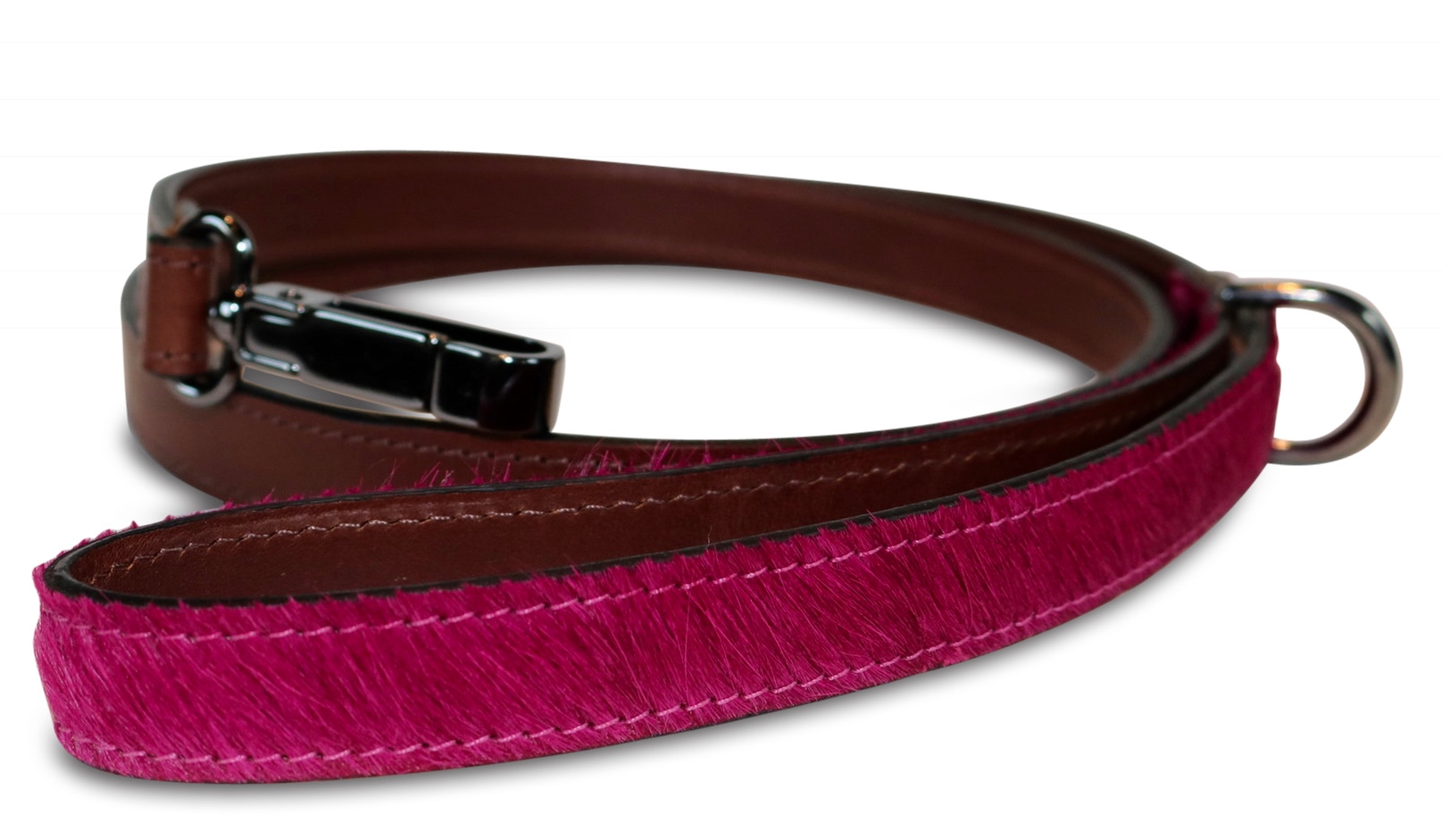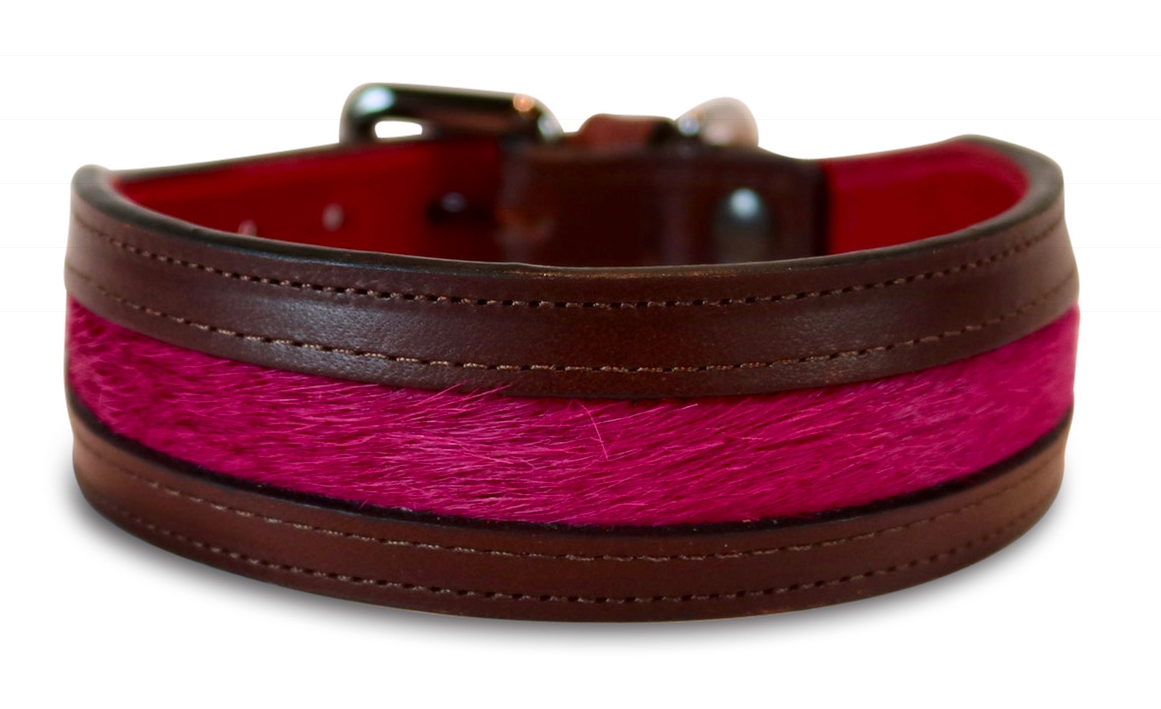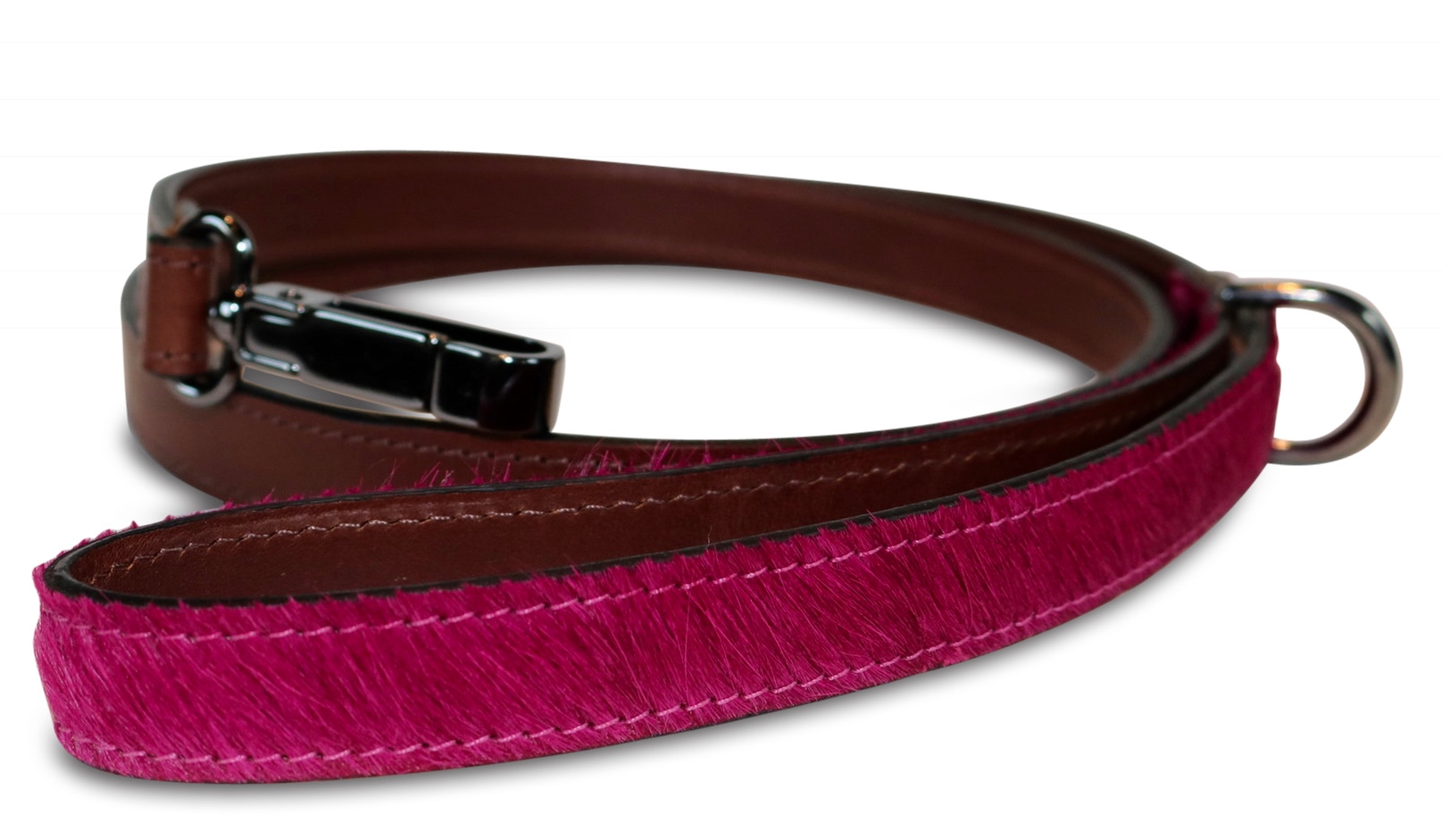 Alice Foxx - Lee
Pretty In Pink….Brown leather frames an insert of hot pink 'pony' hair giving this collar a clean, smart and feminine appeal. A sassy red contrasting Italian leather interior, painted edges and heirloom quality gun-metal hardware complete the look of this unique collar.
Collar width is 3cm wide and is available in 3 sizes; good for small to medium sized dogs

Matching lead available
Alice Foxx
Alice Foxx is named after, and inspired by, founder Ann Saunders' wire-haired fox terrier. Her pedigree leans toward handbag design of which she consults for a number of name brand manufacturers, as well as lectures at The London College of Fashion. Ms. Saunder's understanding of leather, hardware & handbag construction, compounded by an incredible sense of style, has made her uniquely qualified as a forerunner of premium, heirloom quality canine accessories. Of course, we here at Bark love her for a shared addiction to dog friendly coffee bars, Ella Fitzgerald and re-runs of Sex and the City.